Top 5 Deadliest Terrorist Groups
IRIA Exclusive - 24 November 2015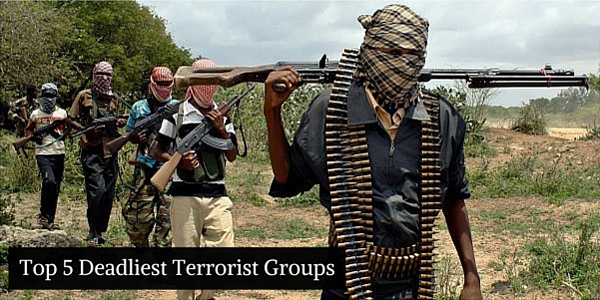 The five most deadly terrorist groups were responsible for 74 percent of all deaths from terrorism by known actors in 2014. Although every one of the five groups killed more people in 2014, two groups became dramatically more lethal.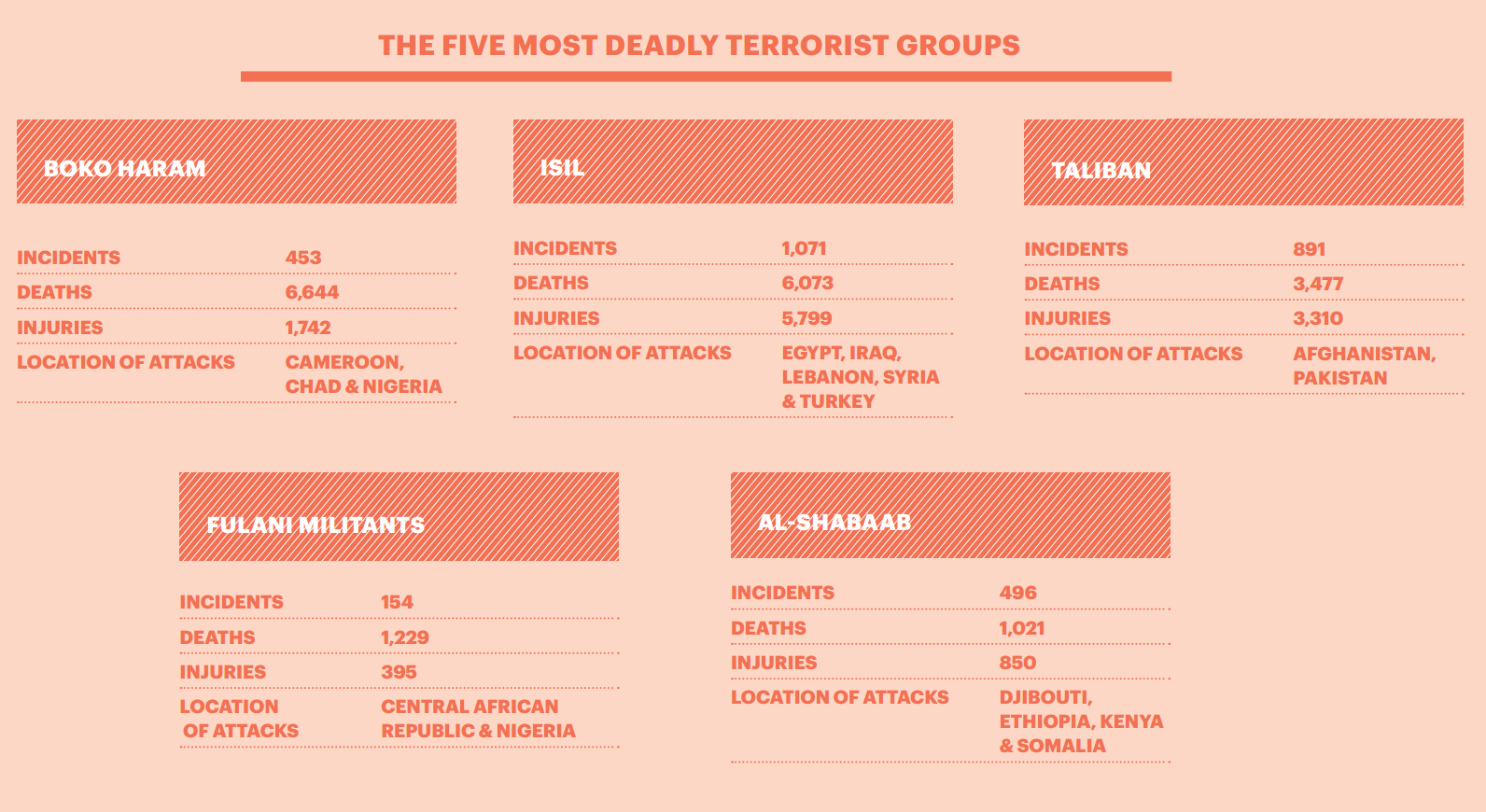 The most deadly terrorist group in 2014 was Boko Haram which killed 5,049 more people than in the previous year.
ISIS was the second most deadly terrorist group, killing 4,672 more people in terrorist acts in 2014 than 2013.
The Taliban, the most deadly group in 2013, dropped to the third most deadly group in 2014 despite killing 1,121 people.
The fourth most deadly terrorist group of 2014, Fulani militants, has never previously featured among the most deadly terrorist groups. The death toll attributed to the group from Nigeria, jumped to 1,229 people compared to 63 in 2013.
The fifth most deadly group in 2014, al-Shabaab, killed 504 more people in 2014.