Tehrik-e-Taliban Pakistan – Analyzing the Network of Terror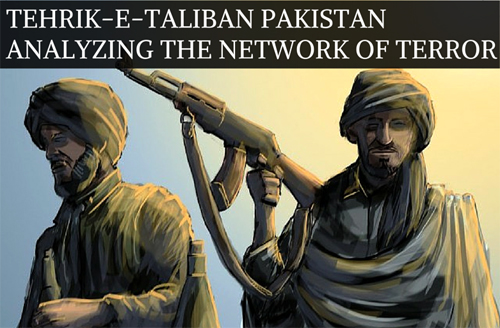 One of the deadliest attacks in Pakistan's history, killing at least 145 people, mostly children, in Peshawar city of Pakistan, was soon claimed by the Tehrik-e-Taliban Pakistan (TTP). The brutal attack, on the Army Public School and Degree College by heavily armed men, shook the nation as well as the international community. Tehrik-e-Taliban Pakistan (TTP) claimed that the school was attacked as a revenge for Pakistan's ongoing operation Zarb-e-Azb in North Waziristan. "We want them to feel the pain," TTP spokesman Muhammad Umar Khorasani was reported saying.


Keywords: Pakistan, Peshawar Attack, TTP, Taliban, Terrorism, Zarb-e-Azb.
Sadness, terror and anger have gripped Pakistanis more severely than ever after the recent attack killing young children. The latest assault by TTP is one of the bloodiest in Pakistan's history which has left the country in shock and sent chills to the global community, shifting their focus from militants groups such as Al-Qaeda and ISIS to TTP.

The brazen attack is a stark reminder of frequent terrorist attacks in Pakistan during the last decade which has claimed lives of more than 55,000 innocent Pakistanis. The country has also suffered financial losses of about 103 billion dollars due to terrorism. "We believe it is the responsibility of all countries to take action against terrorism on their own soil," according to Pakistan Foreign Office spokesperson, who believe: "Pakistan itself has suffered because of terrorism. We have been a very active partner of the international community in efforts to counter terrorism. We are taking very robust action against terrorism and we expect that all countries should do the same on their soil. There is no disputing the fact that terrorism needs to be eliminated."

Click Here to Download the Full Report